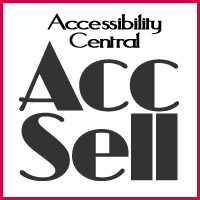 Accessibility of Plone
-- The Past, the Present, And the Future --
Oct 15, 2015
Overview
A brief introduction of myself
What is accessibility?
Why accessibility matters?
Why plone?
Accessibility of Plone
Conclusion
Introduction
Working in the area of ICT accessibility since mid '90s.
a developer of the FreeBSD Project
a Unix server admin, a Web admin, an accessibility advocate, a podcaster
A user of Plone for about 10 years
What Is Accessibility?
Definition
No universally accepted definition (AFAIK)
Information and/or service can be accessed by "everyone" with virtually "equal cost."
Who Is "Everyone?"
ability/disability
age
situation
device in use
language
More focus tends to be put on disabilities, but is actually broader.
"Cost of Access"
financial cost
time
effort required
Key to the Accessibility Is:
Make everything machine-readable
Helps assistive technologies to retrieve and present the information in ways suitable for different users
Assistive Technologies
Software and/or hardware solutions to assist users with specific needs
Screen readers convey information on and off the screen through speech and/or Braille output
Screen magnification software provides flexible zoom functions
Alternate input devices help users with physical impairment
Machine Readability: Example 1
bitmap image of an alphabet letter vs. text data
Machine Readability: Example 2
what looks like a heading vs. text enclosed in an h1 tags
What Needs To Be Machine-Readable?
Content to be presented
Roles and states of UI elements
And everything
Besides Machine Readability
Content needs to be easy for human to read

enough color contrast
appropriately sized, and resizable letters

UI should be easy for human to operate

predictable behavior
consistent structure and behavior
sensible timeout and other restrictions

Audio content should be used sensibly
So What Specifically Content Creators Do?
Try to comply with the Web Content Accessibility Guidelines (WCAG) 2.0 fromthe World Wide Web Consortium (W3C)
Presentation by Rob Porter gave a good overview
Why Accessibility Matters?
Technical Aspect
broader audience
increasing variation of access devices
Social/Legal Aspect
aging population
legal requirement

Americans with Disabilities Act (ADA)
Section 508 of the U.S. Rehabilitation Act
similar legislation elsewhere
Why Plone?
Possible Choices for Me
Movable Type
Drupal
Plone
Requirements As a Content Provider
Site administration is possible using screen readers
Multilingual content
Powerful and flexible content management including workflow
Requirement As a User
Provided content is completely accessible
Other Factors
Inexpensive license
Ease of administration
Why I Chose Plone
Movable Type was not a practical choice.
more experience than Drupal
from a server administrator's perspective:
from a blind programmer's perspective:
but far less than PHP
Which Is the Right Choice?
accessibility
admin
somewhat
yes
somewhat
content
yes
yes
yes
management
flexibility
no
somewhat
yes
multilingual
no
yes
yes
misc
license
-
good
good
easy admin
yes
no
somewhat
my experience
decent
moderate
sufficient
Accessibility of Plone
In Short
It was good up to around Plone 3 days
It was outdated in Plone 4 days
Incomplete, but rather bright looking future with Plone 5
Up To Plone 4
The accessibility info page that comes with Plone was well written at the time.
But after a little awhile, it seemed to be forgotten and outdated.
From Stock A11y Info Page (1)
Accessibility Statement

We have undertaken to use our knowledge and understanding of the ways in which different people access the Internet, to develop a web site that is clear and simple for everybody to use.
From Stock A11y Info Page (2)
This site uses the Open Source Content Management System Plone and has been designed to be completely accessible and usable, working in accordance with the Web Content Accessibility Guidelines (WCAG v1.0).
Complying With WCAG Is Good But
WCAG 1.0 was published as W3C Recommendation in May 1999.
WCAG 2.0 was published in Dec 2008.
OUTDATED!
From Stock A11y Info Page (3)
Accesskey

This site uses a setup that closely matches most international recommendations on access keys.
Who Uses It Anyway
these standard keys are rarely implemented.
not really recognized by users.
could be considered as useful once, but not any longer
From Stock A11y Info Page (4)
Validation

We have used XHTML 1.0 and CSS that conforms to specification, as laid out by the W3C because we believe that usability and accessibility must have a solid foundation.
Technology evolves
is Plone stuck with XHTML 1.0, seriously!?
as with HTML, accessibility is also a moving target.
Accessibility of Plone Up To Version 4.x
kupu was inaccessible, at least for me
No critical issues with generated content
Content generated by the third-party products is a different story.
Plone 5 And Accessibility: the Bright Side
Many outdated techniques have been removed.
The accessibility info page has been rewritten.
Recent versions of TinyMCE is completely accessible.
(Hopefully) increasing interest and attention toward accessibility from developers.
Plone 5: Room for Improvement
Many JavaScript widgets need to integrate WAI-ARIA so that their roles and states would be available to assistive technologies.
There may be some issues with color contrast with default theme.
Diazo editor is not accessible.
Need to raise awareness toward the importance of accessibility throughout the community
Conclusion
Plone 5 Could Be the Right Choice, If
WAI-ARIA is properly used.
the default theme is adjusted.
well-written documentation for theme editing and product development are provided.
Let's Work Closely
The community of users with assistive technologies need to provide more feedback.
Last But Not Least
Big thanks to the Plone Foundation!!